Britain's Got Talent returns to TV screens this weekend but the real excitement on the show may not take place on the stage.
Judge Alesha Dixon says that the bromance between Simon Cowell and David Walliams has hit new heights this year.
"I thought after the last series it would calm down but it seems to get worse.
"This year I think David wrestled Simon to the floor," she told reporters on the red carpet launch of BGT.
"He knocked him out of his chair. I cannot believe he's got the balls to do that to Simon Cowell but he did."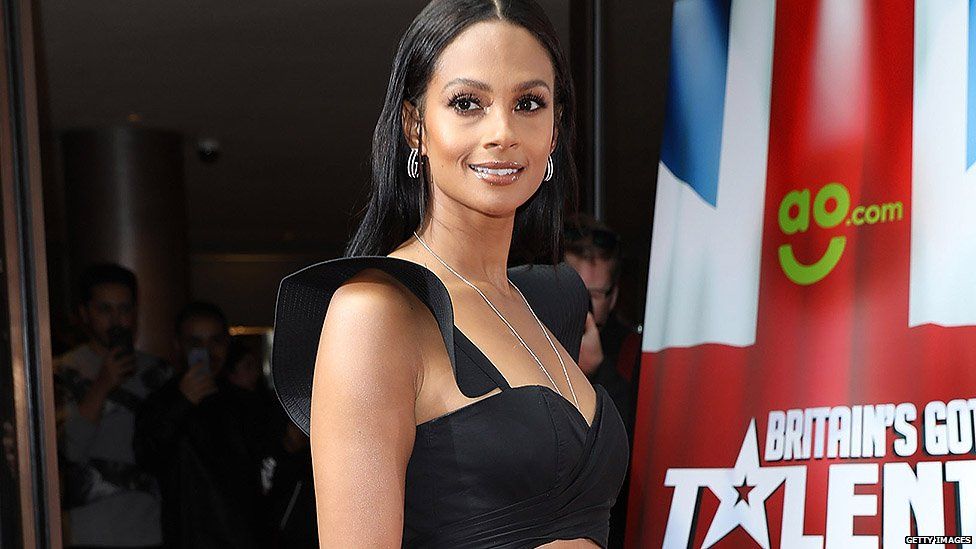 Image caption Alesha told Newsbeat that there are moments on this year's BGT that "genuinely shocked" her
She also says viewers may see a little more of Walliams than they might expect, after things got out of control during auditions.
"I got on the desk on the last audition of the day and I thought I'd have some fun. Mandy joins me. David gets up and drops his trousers."
But Amanda Holden took things one step too far.
"David decided to take his trousers down and he was right by me," she told reporters. "So I pulled his pants down.
"The 'battered sausage moment', that's what we're now calling it," said Alesha.
"Apparently Simon was going to have that for dinner until David dropped his trousers.
"I hope the producers keep that in."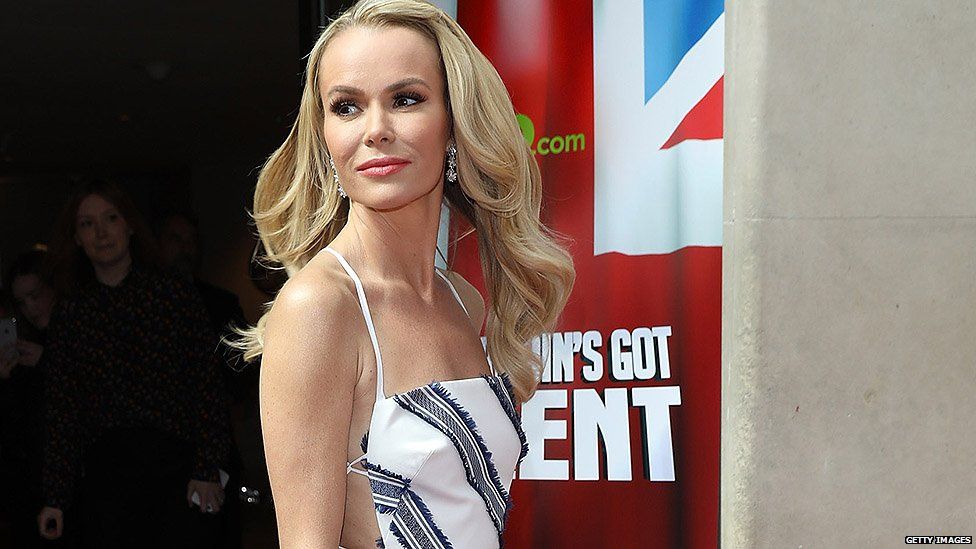 Image caption "I want people to sit down on a Saturday night and be able to forget everything," says Amanda Holden
But if Simon's dinner plans were ruined, Amanda reckons he's only got himself to blame.
"Simon's encouraged bad behaviour for 11 years. We're always encouraged to be ourselves," she says.
"We're never told to do or be anything other than ourselves and I think that's why it's worked so well to be honest."
Amanda says she believes the show is pure entertainment and doesn't want the audience "to have to think" while they watch.
Meanwhile, Alesha says there are moments in the new series which do more than provide escapism.
"We had a choir on this year, The Missing People Choir, which was a really touching moment and a moment that made me feel so proud to be a part of the show," she said.
"I felt we were using the platform really responsibly.
"Sometimes the fun and games is brilliant but every now and then an act like that comes along and you realise some things in life are more important."
Find us on Instagram at BBCNewsbeat and follow us on Snapchat, search for bbc_newsbeat